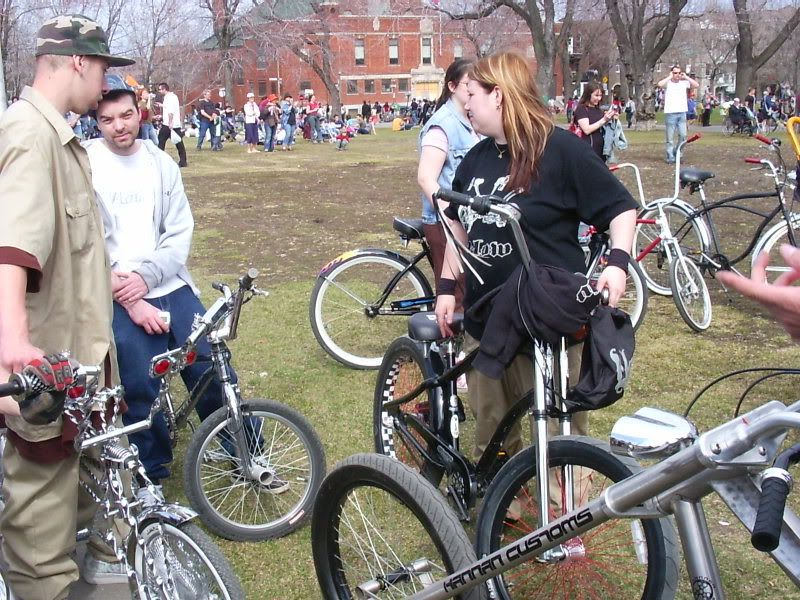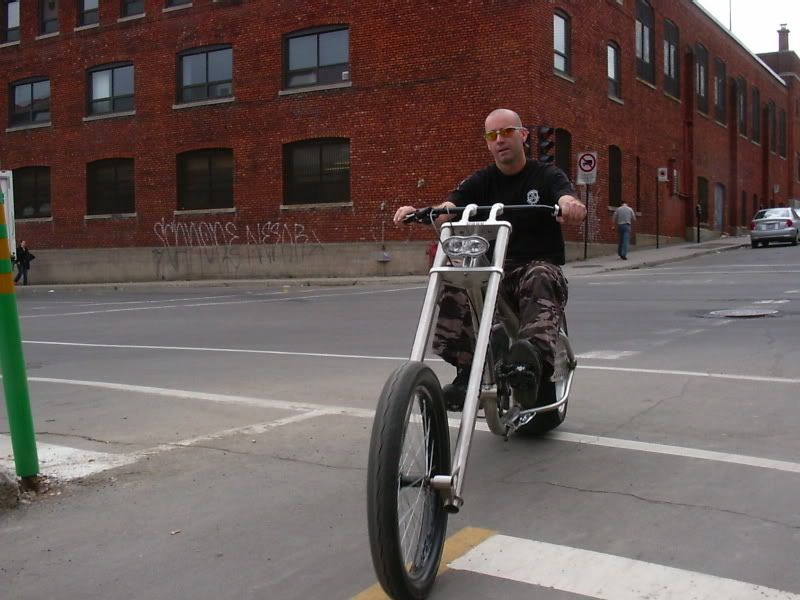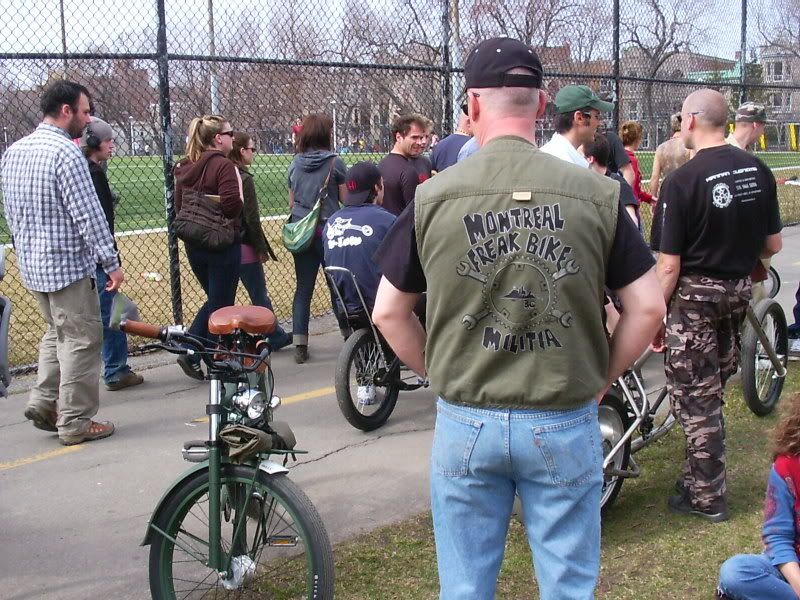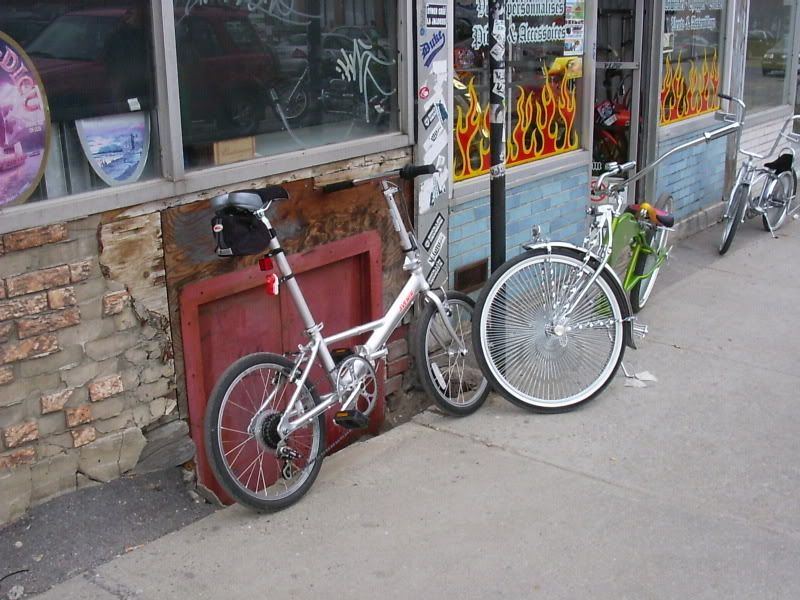 5 membres du Freak Bike Militia se sont pointés pour la parade avec les riders de V-Low et je dois admettre que c'était pas mal pénible comme expérience. Pas mal de monde ça veut dire pas mal slow, au point de pas pouvoir vraiment roulé avant d'arriver sur Mont-Royal. Pas une ride perdu par contre. Éric Hannan a clenché deux gars en vélo de montage sur Rachel sur son Chopper...en montant la pente vers le Parc Jeanne-Mance. À la fin de la "marche", on est pas resté pour les speachs écolos, mais nous avons plutôt descendu la rue Mont-Royal "freak style" Avec les deux LS-300 de Hannan Customs devant la procession, les 25 vélos présent ont pris une voie complète et nous avons fait le chemin aussi vite et parfois plus que le traffic pour allez bouffer des frites et hot dogs. Pas mal le fun. :)
Prochaine ride, Vendredi le 27 avril à 17H00 au coin de Ste-Catherine et Union pour la masse critique. On va laissé les extrèmistes faire leurs cirque et on va profiter de l'escorte policière pour se promener dans la rue.
Gerry
________________________________________________________________
5 members of the Freak Bikes showed up for the parade with the riders from V-Low and I must admit that it was a pretty awful march. Yeah march, there were so many people chocked up in the small start off street that we had to walk until we hit Mont-Royal. The ride wasn't a complete loss. Eric Hannan blew away 2 mountain bikers on Rachel with his Chopper...going uphill to Jeanne-Mance Park. At the end of the "march" we decided not to stick around for all those green speaches and left down Mont-Royal street "freak style". With two LS-300's from Hannan Customs leading the pack, all 25 bikes took an entire lane to cruise down for hot dogs and fries at the same speed and sometimes faster than traffic. lots of fun. :)
Next ride, critical mass at the corner of Ste-Catherine and Union on Friday the 27th of April at 17H00. We'll let the extremist to their stuff and we'll take advantage of the Police escort to ride on the streets.
Gerry